The story behind the repellent
As a child in Central America where he was born, Sam Darling saw the suffering of the poorest folk from poverty and disease.  The experience shaped him, and as a young man he realized two things: (1) how lucky he was to be born to a family that could feed him, and (2) how much less fortunate so many others were.  Those thoughts were with him in 1974, when he moved from California to Guatemala to work on behalf of indigenous people.
In Guatemala, he started an organic farm growing lemongrass and other herbs.  His goal was to produce the best quality herbs for his customers in North America – something he eventually achieved – but his motive was to use all his profits to fund work with social impact in the highlands where he lived. In fact, his business became a small revenue generator, changing the lives of hundreds of indigenous people who were too poor to make those changes themselves: Instruction in horticulture and level terracing; deworming 40,000 sheep a year; the introduction of milk goats; the construction of clean-water systems in remote villages. These and other services were financed by a simple agricultural business that one day would help fund the development of NO MO.
Historical Note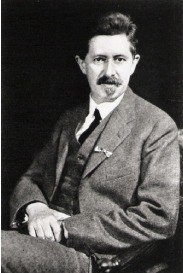 Sam was named for his grandfather, Dr. Samuel T. Darling, and he grew up learning about his legacy.  A pioneer in tropical medicine, Dr. Darling did malaria research in Panama during construction of the canal (1905 to 1915) that contributed to a greater understanding of that vector-borne disease.  In memory of that contribution, the mosquito responsible for most malaria in Latin America (Anopheles darlingi) was named for him soon after his death in 1925.  Indeed, the efforts of the NO MO Foundation to reduce mosquito-borne disease in Africa are inspired by Dr. Darling's own work, over a 100 years ago, on behalf of those who suffer most from mosquito borne disease: the poor.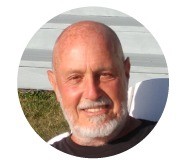 Sam Darling
Founder and Director, NO MO Foundation
Agriculturalist, inventor, and owner/operator of Del Cielo Company, Sam has more than 40 years of experience growing botanicals in tropical environments. Specializing at first in medicinal plants from Southeast Asia, Del Cielo Company now supplies organically grown lemongrass to the herb tea industry in North America. Revenues from this business have helped to fund the development of NO MO.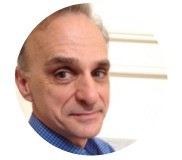 Dr. Anthony Kiszewski
Entomologist and Board Member of NOMO Foundation
Since 2006, Dr. Tony Kiszewski has donated hundreds of hours to the NO MO Project. Principal entomologist for this privately funded public health initiative, Tony has conducted numerous cage tests of the repellent and helped with field trials in Peru, Ghana, and Cambodia. In collaboration with Darling, he also helped develop the Estimator, a static probability model which estimates the mean probability of avoiding malaria infections in populations protected by a repellent (Kiszewski AE, Darling ST. Estimating a mosquito repellent's potential to reduce malaria in communities. J Vector Borne Dis, Dec 2010) link.Anthony has a Doctor of Science degree from Harvard University's School of Public Health. There, under the guidance of A. Spielman he specialized in vector-borne diseases and parasitology. Dr. Kiszewski currently works as an assistant professor in Public Health Entomology at Bentley University, Waltham, MA.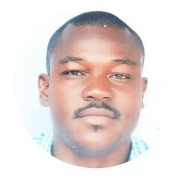 Joseph Ado-Yobo
Managing Director, Africa
A pharmacist and global health professional, Joseph Ado-Yobo has over 16 years of experience managing private sector health programs in diarrhea management, family planning and malaria in Ghana. As Managing Director of the NO MO Foundation in Africa, Joseph leads the registration, marketing and distribution of NO MO repellent there. He is responsible for building strategic relationships and represents NO MO with donors, government agencies, corporations, professional organizations and NGO's. His previous experience leading the USAID-funded Ghana Shops project, along with his management role in NetMark ITN programs in Africa and his conviction that NO MO will make a big difference to public health in Africa, makes him a welcome asset for the foundation.
Joseph has a Master of Science in Health Economics from Pompeu Fabra University in Barcelona, Spain, and a Master of Business Administration from the University of Leicester in the United Kingdom.
Since 2004, substantial donations of time, money or materials have been generously provided by the following contributors.
Science Contributors
Dr Don Barnard (Entomology, CMAVE, USDA-ARS Gainesville)
Dr Scott Carroll (Entomology, UC Davis)
Dr Gregor Devine (Entomology, Rothamsted)
Dr Keith Kennedy (Former Director of Global Repellent Research/ SC Johnson)
Dr Anthony Kiszewski (Public Health Entomology, Bentley University)
Dr Greg Lanzaro (School of Veterinary Medicine, UC Davis)
Dr Amy Morrison (Entomology, UC Davis)
Dr Richard Pollack (Laboratory of Entomology, Harvard School of Public Health)
Manufacturers, patent specialists and attorneys
Dr Sean Traynor (Terpene Chemistry / President of Takasago USA)
Dr Carter Green (Director Science and Technology / Takasago USA)
Jeff Arway (VP Aroma Chemicals / Takasago USA)
Jason Chumney (Counsel /McCarter and English/ New York)
Cynthia A. Lewis (Regulatory Attorney / Beveridge and Diamond / Washington DC)
Sandra Lee (Partner / Baker Botts LLP / New York)